Reading Time:
7
minutes
In part one of our guide to owning student life, we talked you through getting to grips in the kitchen. For our second instalment, we're dishing up some more top advice on preparing for your career after university – so you'll be ready to hit the ground running in the world of work.
With the help of recruitment and industry experts, we'll go into how you can get a head start when it comes to job applications, learning essential skills and nailing those all-important interviews.
Perfecting your CV
"The very first thing a hiring manager will be looking for is relevant experience," says Ashley Smith, business manager at Mason Frank International. "Make sure your CV is tailored to the specific role you're applying for. Prioritise listing relevant experience – previous roles, professional certifications, or your education – over anything else."
"Start by introducing your experience, before breaking the details down into bullet points covering key responsibilities and achievements from year to year," Ashley says. "Laying things out like this will make it far easier for the hiring manager to get a feel for your experience at a glance. Don't be afraid to downplay areas of experience that aren't relevant; space is scarce, so it's more valuable to detail previous high-level responsibilities over trivial positions that don't matter."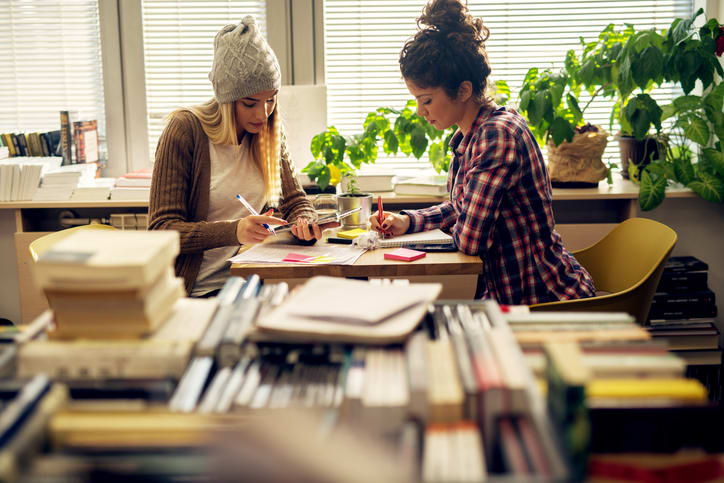 Ashley finishes up by adding: "Ultimately, your potential employer will be looking for the candidate that has the skills and experience on paper to do the job; other things such as cultural fit, attitude, and ambition will be established during the job interview, so don't dedicate too much space on your CV to these areas."
"The single most important tool at your disposal is your CV," says Martin Parr of Sellick Partnership Limited. "It's the first impression a recruiter or hiring manager will have of you, so make it count! A lengthy CV littered with spelling mistakes and not tailored to the job you are applying for will likely get thrown in the bin."
And if you do lack some of the relevant experience, Michael suggests thinking outside the box: "You might have finished a project at university, or a specific module that relates to the sector you want to work within. Whatever it is, utilise your knowledge and make sure you detail how your skills make you the perfect candidate for the job!"
And while the content of what's there will be the meaty part of the CV, how everything looks on the page is massively important, too. Michael suggests the following: "Keep your CV to two sides of A4, use bullet points and clear headings to make it easy to read, and, most importantly, get someone other than yourself to proofread it before sending it out – it's all about giving yourself the best chance of securing an interview after you graduate."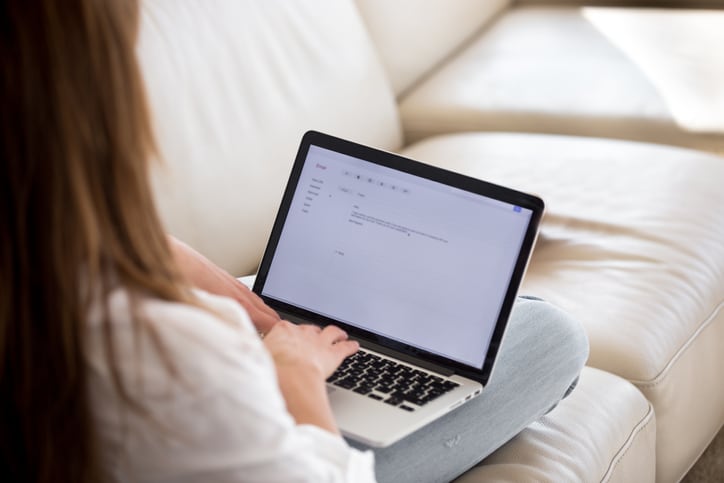 Don't forget about the cover letter
An important part in the recruitment process, cover letters allow the job applicant to outline their requirements, which is crucial in helping determine if they're a cultural fit with the prospective employer. It's a chance to showcase some degree of personality and showcase any of your soft skills that you deem relevant.
When it comes to writing up your cover letter, Ashley notes: "It's important to achieve a balance between displaying your skills and profile. All information in a cover letter should provide an insight into what the candidate brings to the table, answering the job specification put out by the employer or recruiter."
And while it's tempting to get carried away, Ashley advises applicants should stay on message: "Keep it under one page so that it can be skim-read and taken in with ease."
Kate Allen, Managing Director of Allen Associates, also advises: "Enthusiasm goes a long way, so outline why you want the role and why you're the perfect fit. Use social media to your advantage by creating a stand-out profile and connecting with the company you're applying to. Hiring managers get to read a lot of cover letters, so they love the personal touch."
Looking for more top tips on optimising your CV? Check out True North's top tips for CV writing.
Spruce up your key skills
According to the Association of Graduate Recruiters, 49% of businesses believe that a large proportion of graduates 'do not have the skills expected of them at the point of hiring'. Even with a solid academic foundation, equipping yourself with the right soft skills so you can really hit the ground running is just as important.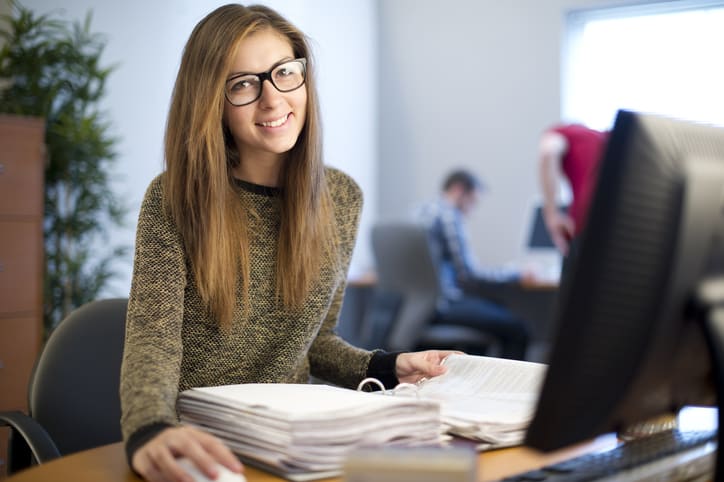 If your job experience is a little lacking, Kate says you shouldn't let that stand in your way: "How about mentioning time spent volunteering or leading a project at university as another way of demonstrating what you can bring to the role? Highlighting your soft skills, as well as your professional experience, is a good way to provide a 360 profile of yourself."
To help you with your application, Claire Granados, Principal of Quest Professional, says no prospective applicant should be without the following key skills:
"Candidates who can demonstrate they have a good awareness of the business and wider marketplace, along with knowledge of companies' main competitors, their threats to expansion and governing principles are sure to move to the top of an employer's hiring list."
"Strong presentation skills, audience awareness, the ability to communicate as part of a team and knowing how to summarise information concisely are essential". Claire advises developing and honing these skills before entering the workplace; "ensuring that students are able to confidently begin their careers and achieve success from the outset is hugely important."
"Teaching students not to be chained to emails, to prioritise tasks and meet multiple deadlines is another important skill which cannot be gained solely through essay assignments," says Claire, "good candidates should be able to demonstrate that they can cope with multiple tasks as well as perform under pressure."
"Communicating with colleagues and reporting to superiors are often lacking in graduates and part of being a good team player is the ability to motivate others and foster a positive attitude. Try to be polite, personable and enthusiastic to progress; these are the traits that will always impress managers, and mark you out as a future candidate as you move up the corporate ladder."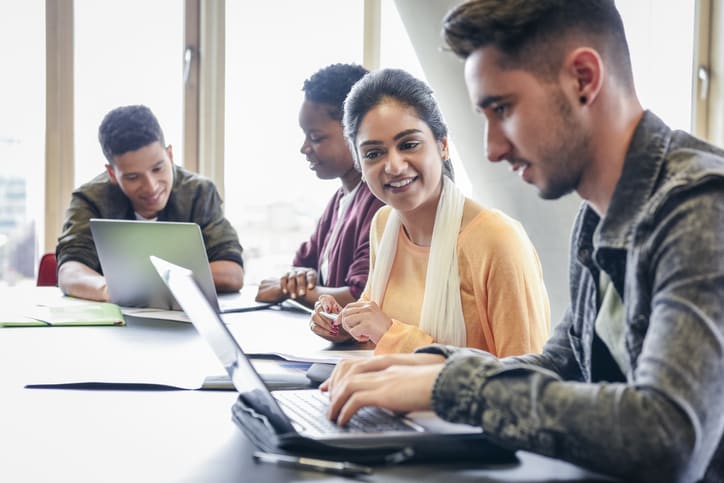 What to avoid at your interview
Congratulations! The hiring manager clearly sees something in you, and they've asked to interview you in person. While interviews can undoubtedly be a nerve-wracking experience, you can make things easier by preparing for them in the proper way. Louise Goodman, Marketing Director UK & Ireland at Monster, offers up some situations to avoid when you're sat across the table from what could be your future employer.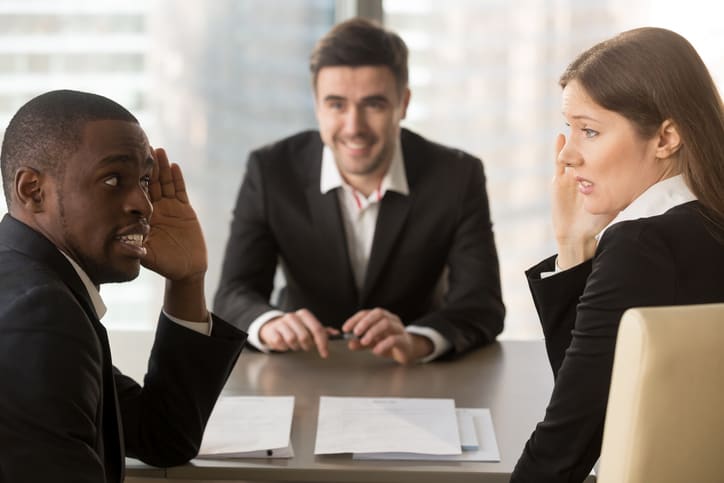 "Even if you have to leave ridiculously early, find a way to be on time to your interview. Turning up late is always a bad look: if you can't even manage to be on time for your interview, how late will you be after you get hired?"
"I have other interviews with…"
"Job seekers often think these other interviews – if they even exist – will be seen as a little warning to the employers that they might lose them if they don't act right away. The problem with that strategy is that it will only work on someone who is desperate and lacks confidence in their ability to find another candidate, which isn't usually the case."
"I'm not sure if I'm a good fit for this job, but…"
"Have confidence in yourself – you're not alone! Most of us are unsure if we could do 100 % of the job perfectly on day one until we're hired. And it's OK, you're not actually expected to be able to. If you can do 75% or more, go ahead and apply. The interview is the opportunity to spotlight your strengths and show confidence in your abilities, rather than your doubts or deficits."
"I'm applying for this job because it will give me …"
"You may think talking about the skills or experience you'll get from the job is a compliment to the company, but it just puts the focus on you. What should you do instead? Talk about what you will contribute to your new employer and why you will be a valuable asset to the team."
"How much holiday do I get?"
"It's very important to ask questions during a job interview, but not ones about taking time off. You're just about to start a new position, asking something like this makes it seem like you can't wait to shoot off again."
Bossing it on your first day: A brief checklist
With the interview over and done with, salary negotiated and offer accepted, there's one final hurdle to deal with: making the most of your first day at the new job. As the process has made pretty obvious by now, first impressions matter, and the same goes for that initial day at your place of work.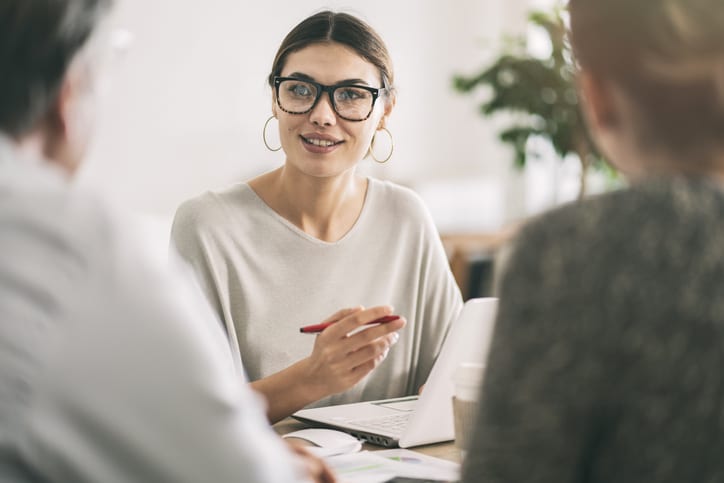 While starting your new job might seem a little stressful, there's no reason to worry yourself in the run-up to it. Keep these helpful tips in mind and you're sure to start things off on the right foot:
Make sure to dress accordingly in line with the company's policy.
Plan your commute in advance – turning up late on your first day is never a good look.
Try to remember peoples' names. Repeating their name in your head a few times when they introduce themselves is a good way to make things stick.
If you're invited to lunch, accept it! It's a great opportunity to learn more about the office and the company in a more casual setting.
Figure out the coffee situation – trust us on this one!
Even if you did so for the interview, know the company's recent successes.
Usually, your manager will introduce you to the team, but if not, be proactive and take the time to introduce yourself. Write an introductory email if you're more comfortable doing so.
Find out what the hierarchy of the company is – you don't want to stand out for the wrong reasons by overstepping your boundaries.
Don't be afraid to ask questions if you're unclear about things.
Enjoy yourself!
If you're looking for a student living experience that offers more, head over to the NIDO Student site to see what properties are nearby or drop us a line on 0207 1000 100 for more information on our student residences.