Reading Time:
4
minutes
Known across the globe for its art, architecture and culture, Glasgow's reputation as one of the UK's finest cities is well deserved, making it a top-notch location for students to start their higher education journey. But while its academic institutions, nightlife and cultural reputation are well documented, what about the lesser-known facts that have been tucked away over time and don't tend to get a mention in the Glasgow story?
Sure, they wouldn't be any reason to flock to Glasgow under regular circumstances, but it's always good to know some of the weirder, quirkier things about the city you plan on studying in. And who knows, they might lead to uncovering some more hidden gems too! So, think you know Glasgow? Take a look at our collection of the city's less well-known facts…
Forget Paris, Glasgow can lay claim to being the real city of romance. The remains of none other than St. Valentine himself are housed within The Church of Blessed St John Duns Scotus. If you're looking to set the mood, then there's nothing like taking your dreamboat to a church to look at a casket.
It's been said that Glasgow is the birthplace of chicken tikka masala. After complaining of their meat being "too dry", the owner of Shish Mahal in Kelvinbridge quite literally souped-up a customer's dish by adding spices and a tin of tomato soup. The rest is history.
International football started here! In 1872, England made the long, arduous journey to the West of Scotland Cricket Club to play Scotland, officially making the 0-0 draw the first international game ever.
Glasgow City Chambers, where the city's council meets, is said to feature more marble than the Vatican, with the building standing in for the iconic city-state in a few TV shows and films.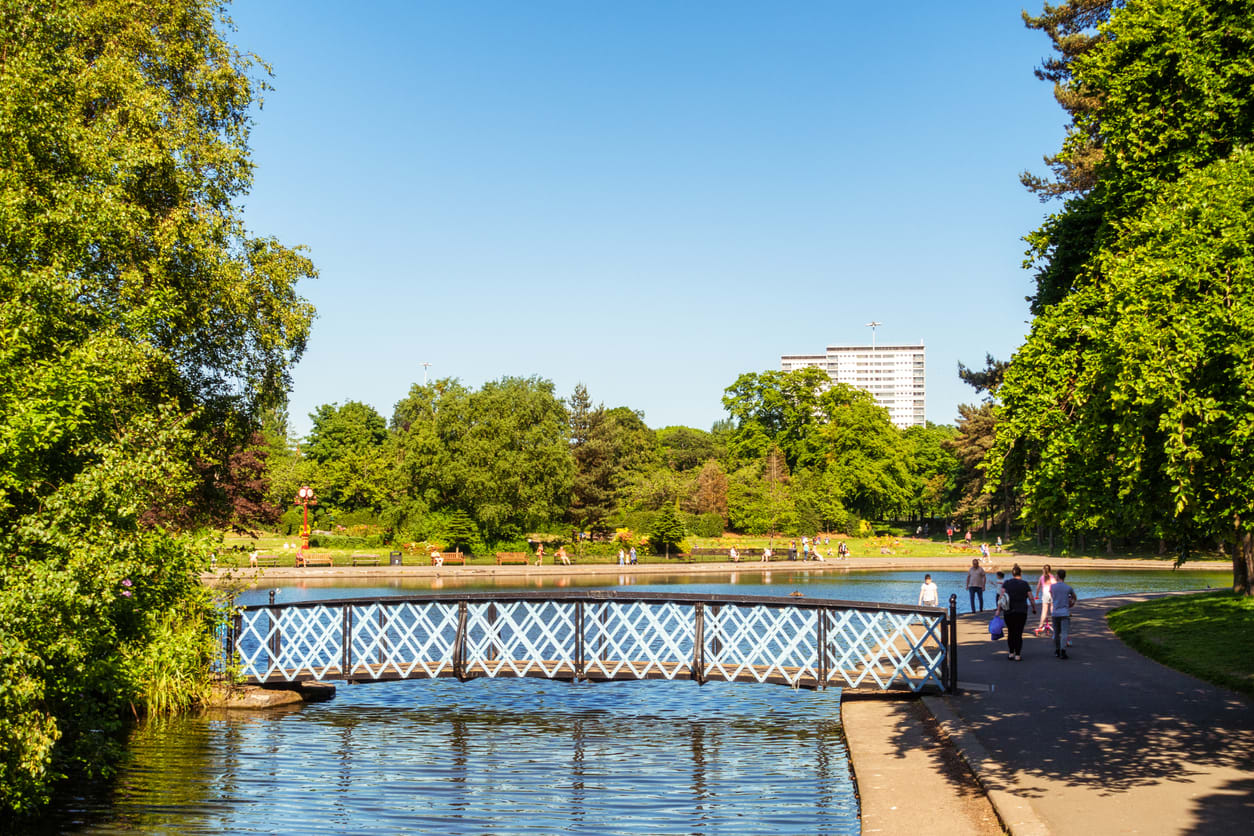 If you don't mind the wait to be served, then the longest bar in Europe can be found at the Horseshoe Bar, clocking in at an impressive 104 feet! That's not all – legendary Western actor Roy Rogers was said to have once rode his horse along the length of the bar when visiting the city in the 1950s.
Since 1800, more than 140 people have been given the Freedom of the City, including Nelson Mandela and Sir Alex Ferguson. The honour even gives recipients the right to graze their cows on Glasgow Green should they be that way inclined.
Fossil Grove in Victoria Park has trees that pre-date dinosaurs, with eleven extinct fossilised trees that date back 330 million years to another long-forgotten period: a time when Glasgow's climate was warm and humid.
The first TV images were transmitted in Glasgow when Scottish engineer John Logie Baird broadcast moving images from London's Royal Institution to Glasgow's Grand Central Hotel, all the way back in 1926. You can be sure it wasn't a re-run either!
The city's underground railway system, known as "Clockwork Orange" due to its lurid hue, is the third oldest railway system in the world at 122 years old!
Glasgow Tower can rotate 360 degrees into prevailing wind – the only structure on Earth to be able to do so. It even holds the Guinness World Record for the world's tallest fully-rotating structure, a category that we're sure has some fierce competition. However, it's also had its fair share of problems over the years, due to the fact it was also built the wrong way around.
In Gaelic, Glasgow means "dear green place", which it most definitely is!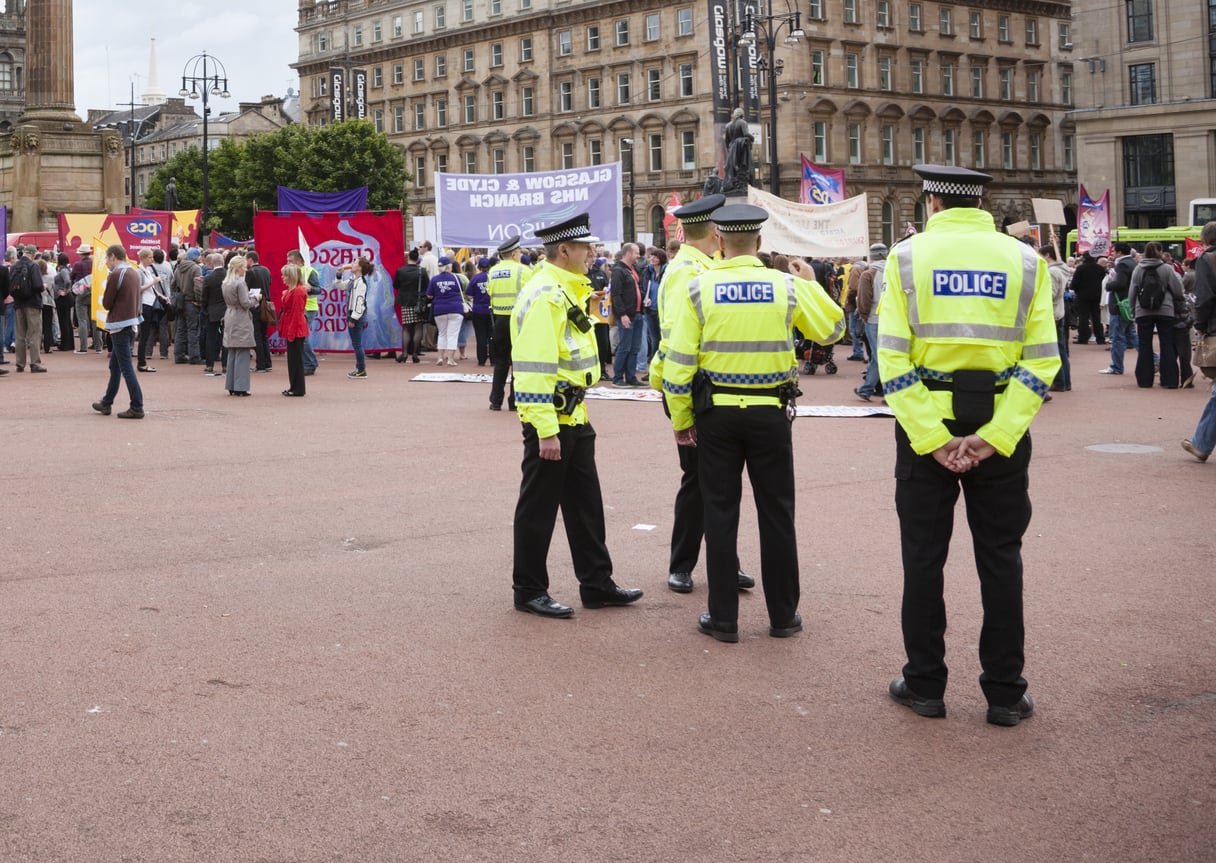 The city established one of the first police forces across the globe in the form of the City of Glasgow Police, serving the public from 1800 to 1975. They even chipped in with fighting fires and sweeping the streets too.
With 18 screens over six levels and a capacity of over 4,300 people, the Cineworld on Renfrew Street is the tallest cinema in the world, clocking in at a blockbusting 203 feet!
Glasgow gets a mention in the first verse of Abba's Super Trouper: "I was sick and tired of everything when I called you last night from Glasgow". Apparently, it was just so they could rhyme it with "show".
We bet you didn't know the city has its own version of the Statue of Liberty? Well, you do now! There's a much smaller version of the iconic New York landmark in the previously mentioned Glasgow City Chambers.
Known for its warm, welcoming people, Glasgow has been named as one of the friendliest cities by Conde Nast Traveller magazine and roughguides.com.
If you're looking for a student living experience that offers more, head over to the NIDO STUDENT SITE to see what properties are nearby or drop us a line on 0207 1000 100 for more information on our student residences.