Reading Time:
4
minutes
If you're going to be moving into a shared house with friends after your first year, then it's good to get a plan in place when it comes to packing, paperwork and the day of the move itself. Moving all your belongings into a new location can be stressful, so it pays to be prepared. What will you be bringing with you? How are you going to pack and move your stuff? Have you updated your billing addresses? These are all things you'll need to consider when moving house as a student.
To help make the process go smoothly, we've come up with a collection of moving tips that can take some of the stress out of things. From how to pack and find a mover to deciding what not to take with you, you'll find all the essential information and advice you need to know below…
To bring or not to bring?
Before you start packing, it's worth weighing up the things you'll be bringing with you and what you can throw out, donate to charity shops, or sell to other students. You'll probably have hoarded all sorts of clothing, fancy dress costumes and other impulse buys over the past year, and you don't want to be shifting more than you need to take – that just means extra stuff to pack.
If you have any course textbooks you're no longer using, you can make a decent chunk of change selling them to other students, which can free up space for the stuff you need. Likewise, if you have any bulky kitchen utensils or equipment that you barely used, then be honest with yourself, and throw them out.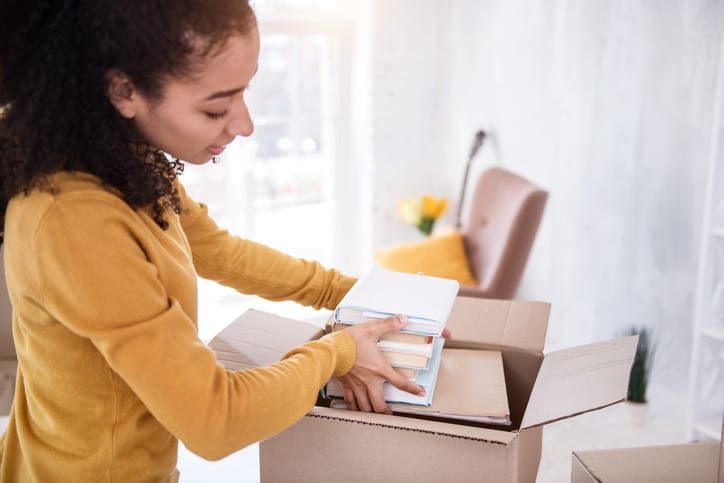 The art of packing
Now that you've slimmed down the items you'll be taking with you, it'll make packing a little bit easier – not to mention cheaper if you decided to pay for a moving service to help you.
Cardboard boxes are essential when moving house, and if you look in the right places, you can find packing boxes for free on sites like Freecycle or even by asking retailers or supermarkets if they have any to spare. Bubble wrap and packing paper are also useful if you have valuables you don't want to get damaged. Make sure you inspect the boxes for wear and tear, and tape the boxes shut with packing tape once full.
What to pack first?
Handily, you'll only have your clothes, bedroom and kitchenware as opposed to an entire house to pack up, which makes the amount you'll be moving less than usual. However, there's still a knack to knowing what to pack first. Here's how we'd do it:
Books
If you're keeping hold of your books (whether they're for your course or leisure) then pack these first, as you're unlikely to have much time for reading until after you've moved. Use small boxes for books as they'll be much heavier packed alongside other things.
Clothes
Pack away out-of-season clothing that you won't be wearing first. If you're moving in the summer, then you won't be needing jumpers or winter coats any time soon, and vice versa. The same goes for shoes and seasonal accessories too.
Artwork
Next, pack away any framed pictures, art or souvenirs that you have. These can be fragile, so make sure you have plenty of bubble wrap to keep them protected in transit.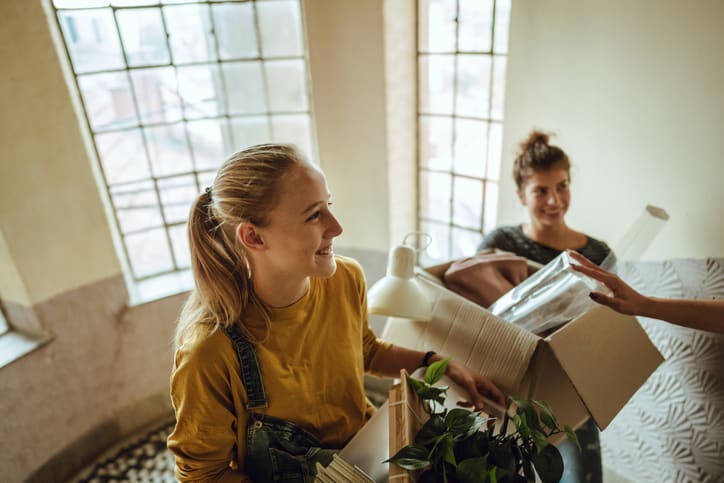 Kitchenware and small kitchen appliances
Any kitchen appliances you won't need for the time being should be packed away in advance. You might also consider packing away your toaster and food processor, though make sure to leave out some utensils, crockery and even your coffee maker so you can use them in the time between packing and moving.
Getting extra help
If you don't have a car to transport your belongings to your new residence, then there's plenty of things you can do to get your things from A to B.
Moving companies
You'll need to do some research to find the ones with excellent customer service in your area, but the right moving company can make things so much easier. Make sure to read each companies' list of services, the fine print and any damage policies they have. Finding out the specifics ahead of time means no unwelcome surprises on moving day.
Storage units
If you have stuff you simply can't part with, but your new residence doesn't have the space to accommodate it all, then storage units can keep these extra items in a safe, secure location for the time being. Alternatively, they're also useful if you're moving in stages too, and provide you with the time to unpack at your own pace.
Your friends and family
If you don't have the money to pay for either of the above services, then it's worth asking any friends in the area who own a car if they're willing to help you move your belongings to your new residence. Alternatively, you could call on family to lend a hand.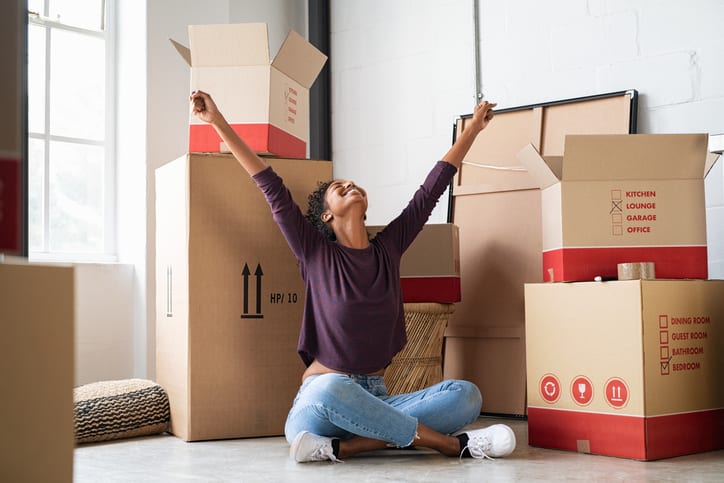 Updating your paperwork
As well as packing and moving, there'll be some admin and paperwork to keep track of too.
When you've moved, be sure to change the address on your driving licence and with your bank. Likewise, if you're moving to a different area, then you'll have to move to a new doctor's surgery, which is essential if you want to be seen quickly by medical services.
Additionally, it's important to keep all paperwork, including the tenancy agreement of your new location close to hand, so you can quickly retrieve it in the event you need to refer back to things.
If you're looking for a student living experience that offers more, head over to the NIDO STUDENT SITE to see what properties are nearby or drop us a line on 0207 1000 100 for more information on our student residences.