Reading Time:
5
minutes
The second part of our guide to owning student life focuses on preparing for your career as you reach the end of your time in higher education. With the help of some budgeting experts and those in the know, we're here to give you some advice when it comes to making your money go further, from sorting your food budget to using some sneaky discounts to your advantage.
Split into wants and needs
To start with, we'll get to the core of what budgeting is all about. Sophie Phillipson, the founder of graduate resource HelloGrads, offers: "Setting up a budget is primarily answering two key questions: how much can you afford and are you living within that target with money to spare?"
While we're all guilty, sometimes, of getting over-excited when payday rolls around, it's always best to plan your spends before flashing the cash. Being prudent about your spending is an important part of the student experience. Sophie suggests the following: "Once you know your sources of income, divide all your costs into needs and wants."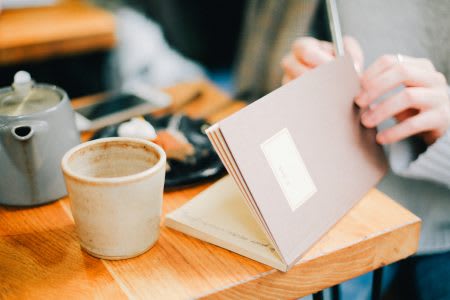 "It goes without saying that you can't think about putting budget towards wants before all the necessaries are accounted for. This includes food, utilities and commuting." We've all been swayed by a spot of retail therapy, but Sophie stresses that the most significant is knowing when to say 'no' to yourself.
"You may have to revalue your essentials to see if you can find something more affordable. Just remember that it isn't forever, and the smart choice today makes for a happier life tomorrow," says Sophie. A good rule of thumb is to ask yourself 'is this something I really need, or can I do without it just for now?'
Keep an eye out for discounts
While at university, you'll get to know discounts and offers like the back of your hand. A lifesaver when you're in a financial pinch, you can take advantage of some great deals on just about anything you need. Whether it's essentials for your room or something to treat yourself, exploring the discounts that are available to you is always a good idea.
Imogen McPhillips, content manager at the essential student resource StudentBeans, says: "There are discounts out there for practically everything, so if you're looking to buy an outfit as a treat for revising for a few hours or a takeaway to help fuel your brain, be sure to ALWAYS check online for discount codes before parting with your cash."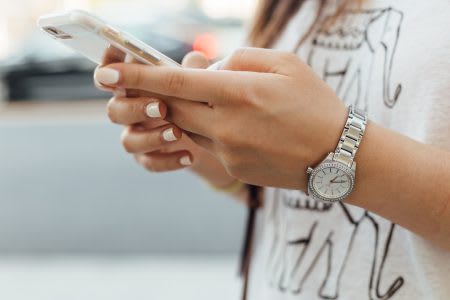 She suggests the Student Beans app – it lets you search for the best student offers wherever you are, whether you're eating out, shopping online or browsing the high street. Quick and easy to use, it's an absolute essential if you're looking to increase your savings.
Join a challenger bank
Modern banking developments have lent a helping hand to students in the form of challenger banks like Monzo. These tend to be online-only operations that avoid much of the costs and difficulties of traditional banking. Richard Hayes, CEO of Mojo Mortgages, suggests joining a challenger bank such as Monzo for a number of reasons.
"With a secondary challenger bank account, you can have greater transparency and control of your spending," says Richard, "which should lead to a greater understanding of your spending habits."
Richard notes that their app analyses your spending, including your types of purchases and the frequency with which you buy: it gives you an unparalleled insight into how you should be budgeting and spending.
They also give you instant notifications when you buy something, limiting your chances of being caught out by delayed transactions from the bank. Richard also mentions the saving pot feature that allows you to set aside small amounts of money that generate 1% interest a year, paid monthly into your account.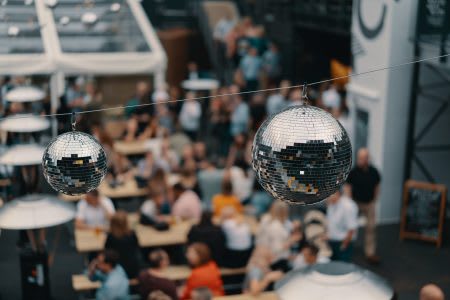 Limit your nights out
It's easy to get carried away with spending on nights out, especially if you like to go out a few times a week. If your balance is taking a hit after all your good times, then it might be a good idea to start limiting how much you go out.
"It will be hard," says Lucy, "but once your exams are over and your dissertation has been handed in, you can celebrate your freedom with some well-deserved drinks." Maybe you could try saving the nights out for special occasions like friend's birthdays too; don't feel like you're missing out by skipping on your club nights, there's plenty of time to have fun while at university.
Food budgeting
We've written at length on the topic of food budgeting already, which you can read here, but it's a massive part of your monthly spending, so it's a good idea to heed some rules of thumb. Namely, buy in bulk, skip on the big brands and avoid takeaways, no matter how tempting.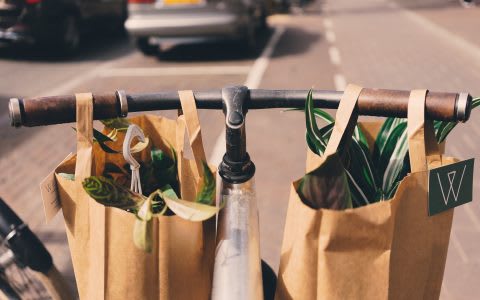 Imogen suggests some more great tips that can help you make some top-notch savings. Firstly, ignore any 'best before' dates, as these are not the same as 'use by'. Imogen says you should time your shopping for the evening or night, as this is when products are, in her words, "ridiculously reduced". She notes: "Not only will it be an absolute treat for your bank balance but will also ensure you are eating correctly when you need your brain to work the most."
Secondly, Imogen is a big proponent of saving any leftovers: "If you've cooked yourself a huge meal and you can't quite finish it all, make sure you freeze this to be reheated to have another day and avoid spending any money on expensive takeaways or meals out."
Saving over the summer break
We don't blame you for wanting to chill over the summer, but if you're in the habit of thinking smart about your cash, then the warmer months provide an excellent opportunity to make a start on saving for the next academic year. It'll fill up your time, provide you with income to spend on any hobbies or recreation and puts you in a good routine so you're ready for studying come September.
For more tips on how to spend your summer vacation, check out our guide.
If you're looking for a student living experience that offers more, head over to the NIDO STUDENT SITE to see what properties are nearby or drop us a line on 0207 1000 100 for more information on our student residences.