Reading Time:
4
minutes
Our ongoing Q&A series with graduates goes on. This time, we're chatting to the European Director of cybersecurity business WatchGuard, Jonathan Whitley, about his experiences studying at university. Along the way, we discuss landing jobs in emerging fields, taking a weekend to fix his college computer, and how university changed him as a person after graduating.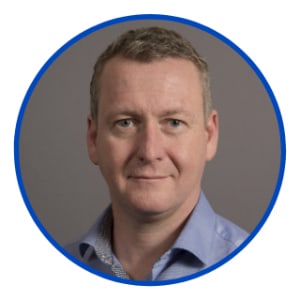 What university did you go to and what course did you do?
I studied History and Philosophy at Plymouth Marjon University.
What was your favourite part of going to university?
I started at university right after completing my military service in Finland, so I have to admit, I loved the freedom of doing what I wanted, when I wanted, most of all. But I quickly realised that to get anything out of my time there, I would need to get my head down and make my way to the library too. I had initially considered an academic career and chose my course accordingly, so getting into the detail of something I was passionate about was really enjoyable.
What parts of university did you find the most difficult?
Apart from laundry, it has to be proofreading and re-drafting. I tend to like writing things down fast and then just leaving it as is.
Is your job related to your university course?
I now work in cybersecurity, so no. At the time, cybersecurity was such a new field that qualifications in it were hard to come by! Interestingly enough, I do remember nearly losing an assignment to an early DOS virus called Jerusalem that I must have picked up whilst using the college network. I had always been interested in computers, and it was quite unusual that I owned an IBM 286; it took my friends and I the whole weekend to figure out what the issue was and how to resolve it. I never thought I would spend the next 20+ years helping businesses to do the same.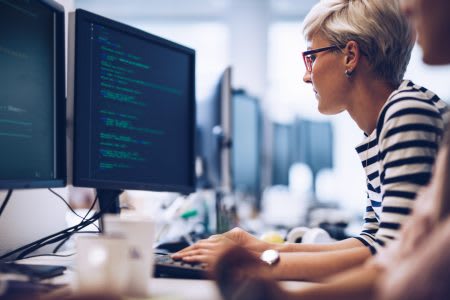 How do you feel university prepared you for your career?
Business is all about solving problems for your customers, the ability to research and listen, and, most of all, you need to be able to do this successfully. University taught me to be a self-starter. You can achieve anything when you put the work in.
Did you need to undertake any other experience to get your job now? (e.g. internships, volunteering)
Yes, and I intend to carry that on; we should never stop learning new things to stay ahead. After leaving university, I did some night school courses for some specific IT skills. When I got my first job in cybersecurity for a company called Dr Solomon's, I asked the IT manager there if I could come in on the weekends so I could play on the test network we had. I taught myself the basics of setting up an NT network so I could use some of the products we were developing. It was absolutely the right thing to do as well; I became more useful to the business and found myself getting promotions and doing more interesting work.
What advice do you wish you knew before starting university?
I wish I had spent some time with a careers advisor so I could have understood how to carve out a career path for myself a little quicker and with more clarity.
What tips do you have for other students on choosing where to go to university?
On the academic side, research the university course in particular so it is the right one for you. Consider what the course could lead onto. In the interview, be polite and be assertive; give your ideas with confidence. In terms of location, don't forget you will spend lots of time there, so choose somewhere where you will also be able to enjoy yourself.
How did you find making friends at university?
Personally, it was pretty easy for me as I had done a range of things and lived abroad before going there, so I was quite independent anyway. However, all students are in the same boat and it was important to join in with the social events which were great fun.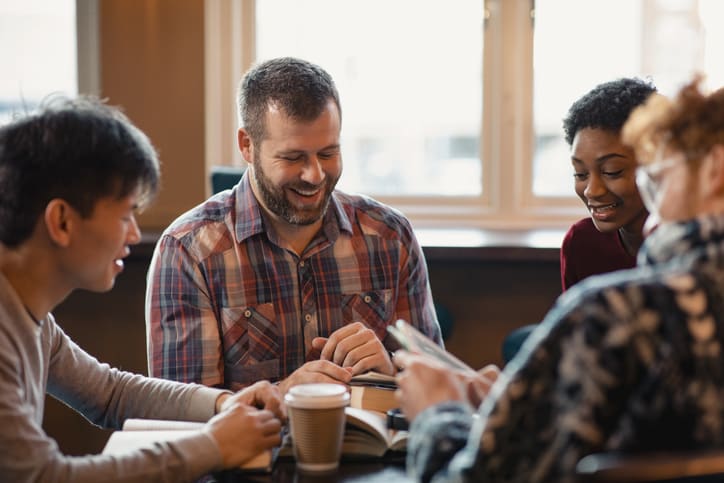 What was your main reason for going to university?
I have always been ambitious and wanted to make sure I gave myself every advantage I could, and a degree helped with that. The whole experience of going to university was something that I wanted to have and I am glad that I did it.
How do you think you have changed as a person since leaving university?
Well, I like to think I am older and wiser, but that is a judgement for others to make. Over the years, since leaving university, I have worked with some great people and travelled to some interesting places. Probably part of being older and wiser is communicating with clarity. Making good decisions is key; sometimes this can mean having to make difficult decisions.
Would you recommend any extracurricular activities at university and did you do any yourself?
I have always been pretty active, so I tended to do keep fit at uni. But the big thing I would recommend for anyone going to university is to learn to cook; spending 3 years eating Pot Noodles is purgatory, so learn that one fast.
If you're looking for a student living experience that offers more, explore everything Nido Student has to offer by visiting the website or drop us a line on 0207 1000 100 for more information on our student residences.