Reading Time:
3
minutes
This lively city is the cultural capital and birthplace of The Beatles and a UNESCO world heritage site. Your local area offers plenty of cafes, shops, music venues, bars and restaurants, as well as plenty of transport links making travel around the city effortless. Feel the buzz of the city centre and enjoy being minutes away from all universities and social attractions.
BARS & CLUBS
THE PHILHARMONIC DINING ROOMS
Minutes away from our residences is a staple in Liverpool's pub culture. The perfect place to savour comforting homemade english dishes and drink well known pale ales. Some even claim it may be one of the most lavish and ornate pubs in the country.
36 Hope St
Liverpool L1 9BX
+44(0)151 707 2837
WALKABOUT
Offering a homely menu, a great drinks selection and big matches on the big screen, this popular destination is a must visit in the city. Running well into the early hours on the weekend, the Walkabout is known for having great offers and Nido residents get extra discount!
Claim your Exclusive Nido Discount
You will get a special Discount Card
Concert Square, 26 Fleet St
Liverpool L1 4AN
+44(0)151 708 0843
www.walkaboutbars.co.uk/venues/liverpool
RESTAURANTS & CAFES
LUCHA LIBRE
With exquisite cocktails and large portions, this street food cantina has a menu bringing the best out of latino cuisine. A popular destination for groups of friends with its lively and upbeat atmosphere and its infamous dangerous tequila bar!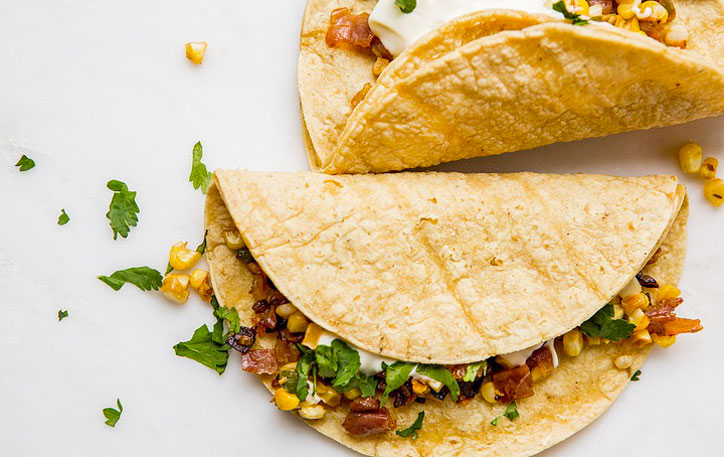 96 Wood St
Liverpool L1 4DQ
+44(0)151 329 0200
LEAF ON BOLD STREET
This cafe bar is a chic local known in the area for brunch and lunch, offering a varied menu in food and speciality teas. It also has a wide range of private and alternative music events. Check out their website to see what's on.
65-67 Bold St
Liverpool L1 4EZ
+44(0)151 707 7747
LOCAL SIGHTSEEING
THE BEATLES STORY
Liverpool is known for being the hometown of the Beatles, making this venue one of the most popular tourist attractions in Liverpool. It narrates The Beatles' life and times through memorabilia, interactive exhibits and high-tech displays.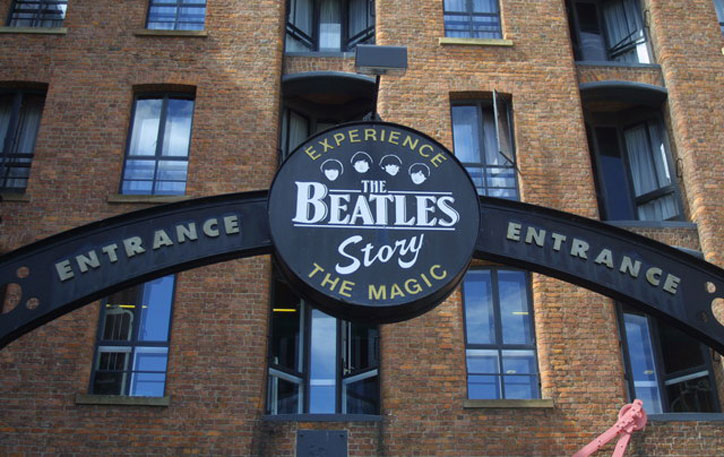 Britannia Vaults, Albert Dock
Liverpool L3 4AD
+44(0)151 709 1969
LIVERPOOL CATHEDRAL
Dating back to 1978, the Church of England Cathedral of the Diocese of Liverpool stands as Britain's biggest Cathedral and the 5th largest in Europe. It's grand architecture is known throughout the country but we recommend to book your tickets in advance.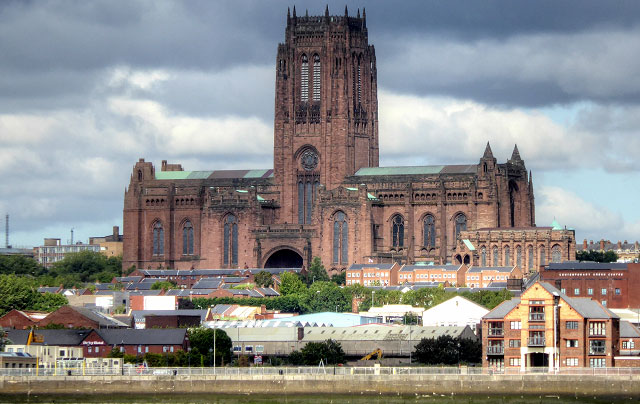 St James Mt, Liverpool L1 7AZ
+44(0)151 709 6271
SHOPPING & GROOMING
LIVERPOOL ONE
Liverpool One is one of the largest shopping destinations located in the heart of the city. It offers a huge variety of high street retailers, worldwide cuisines as well as an Odeon Cinema and several attractions including indoor mini golf.
5 Wall St
Liverpool L1 8JQ
+44(0)151 232 3100
GRAND CENTRAL HALL – "QUIGGINS"
A former Methodist church has been turned into a picturesque corner for shopping. Offering an alternative to mainstream shops, Quiggins is full of small and peculiar stores with one off products and unique goods.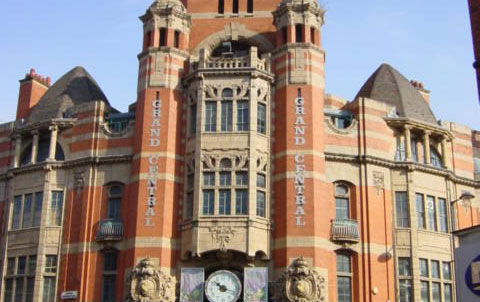 35 Renshaw St
Liverpool L1 2SF