Reading Time:
4
minutes
We think a lot about how to bring people together in safe and happy ways, even more now, during this period of self-isolation & social distancing. It can feel a bit scary out there at the moment, especially if you're living away from home or on your own, but don't forget we are all in it together. Challenges are what makes our next generation, adversity is no match for our residents, and besides, we're the digital generation!
We have prepared a list with our top 5 tips on how to stay healthy, happy & connected to help you during this challenging time.
1. Headspace
Great for: Mindfulness, anxiousness & helping you sleep (at the right times!)
We've received so many recommendations for this app that we just had to include it. Headspace is a handy app that provides guided meditations, exercises and videos to help you control stress and promote positive feelings (download links here: Android and iOS). They run anywhere from 5 minutes to 60 minutes and with different options for what you want to get out of the sessions, it's a great option whether you want a 5-minute calm down or a 20-minute drift off to sleep. It is all about mindfulness and dealing with anxiety & stress, and we know everyone could do with some of that right now. You can try it for free for two weeks and after that, it's a fixed monthly fee.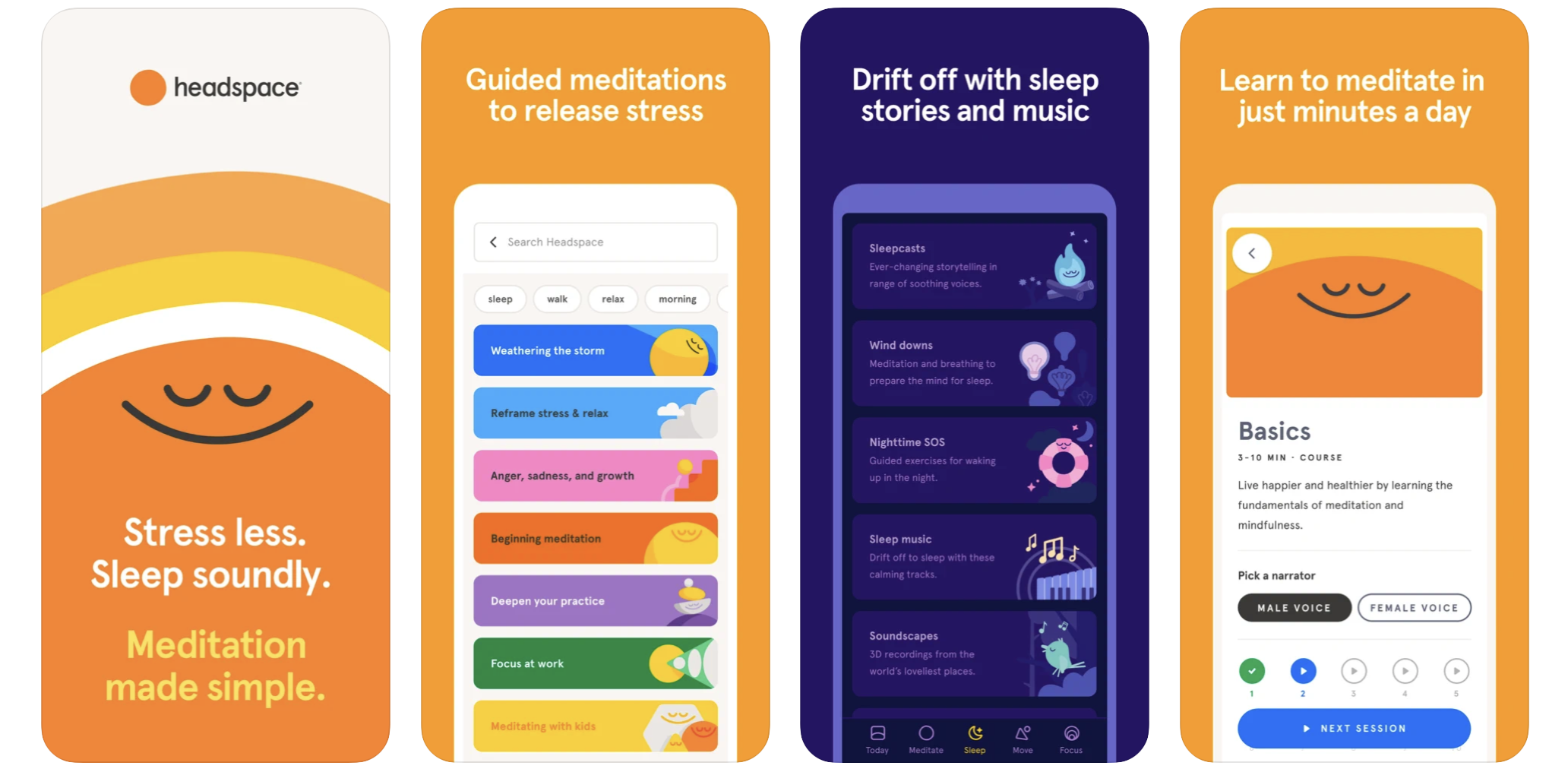 Of course, there are lots of mindfulness apps our there, you can have a little look at the websites of Calm, Aura & Insight Timer or download directly via the links below:
• Calm: Android and iOS
• Aura: Android and iOS
• Insight Timer: Android and iOS
2. Head out on some virtual adventures
Great for: Feeling less stuck indoors
In this digital age, art galleries have been getting with the times, and handily have some virtual tours and digital resources ready for times like these. When else would you have the opportunity to spend the afternoon roaming the Louvre, or the Tate or the Uffizi, even if virtually? There are loads of options and if you're not sure where to start, try to Google 'Arts & Culture'.
It's not just 'Art' though, Fashion lovers could virtually visit the Metropolitan Museum of Art in NYC, or visit dedicated online-only exhibitions. Or Nature lovers could head for a walk through a National Trust building or garden to soak up some nature, Anglesey Abbey is one of our favourites. Or if you're feeling like connecting with your childhood self, why not check out the National Aquarium or Paignton Zoo?
3. Make telephone pals with an older person
Great for: A new friend and your peace of mind
'Call in time' run by Age UK is one of our favorite initiatives right now. It's a free telephone friendship service for people 60 and over. Age UK matches you up with a likeminded person who would like to make a new friend. Now more than ever we need to look after our elderly friends and who better to do that then our Nido community. We know how much community and connectivity is important to you, let's make it available to everyone.
4. Connect to a couch concert
Great for: Getting gig vibes from your sofa
Live streaming gigs to the world in self-isolation has become the new Glastonbury Festival. Everyone from Coldplay to Christine And the Queens has done it in the last week and it's great for combatting that 'what next?' feeling. GigsGuide is keeping a list of available live streams from around the world, so you can plan in a few that are guaranteed not to be cancelled. Maybe join up with some friends on the Houseparty app we mention above and watch/ listen together!
If you get involved in any of these, we'd love to know what you think. Got any other ideas that might help other students in self-isolation? Feel free to send them on over via Instagram DM or Facebook Messenger – we'd love to hear from you.