Reading Time:
3
minutes
Whether you've already moved into your Nido Student accommodation or you're planning for your move-in date, making it feel like a home away from home requires some careful Pinteresting. Been browsing for ideas to customise design your place but don't know where to begin? See our guide to adapting this season's interior design trends to your Nido Student space.
GREEN WITH ENVY
Build your own garden! The Garden Bridge from the Southbank to Temple will begin construction this year. Meaning we will no doubt begin to see greenery inspired design popping up in the coming year.
Create your own garden within your room with a terrarium. From succulents to cacti and other small plants that bring joy, these miniature ecosystems of plants are easily maintainable and self-contained. Create your own little green escape and share photos with us. If you're not much of a gardening expert visit florist Grace and Thorn in Hackney for some trendy vegetation inspiration:
Grace & Thorn: WWW.GRACEANDTHORN.COM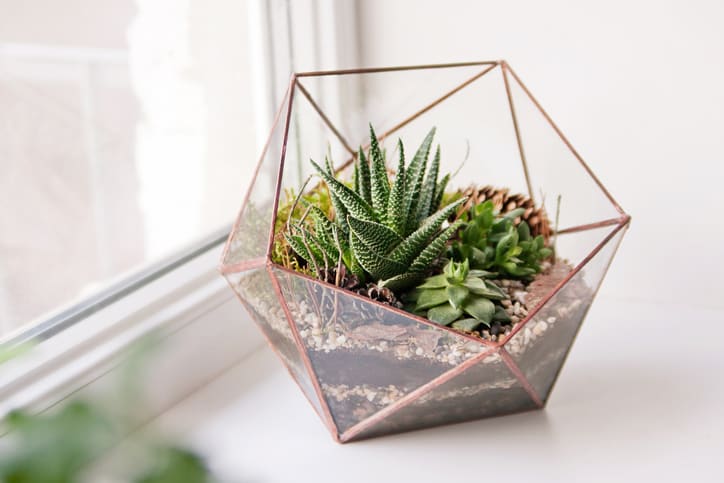 BOLD & BRIGHT
Prints are back – much like the fashion trends this season, bold prints are also being used in the interior design world. 70's style geometric patterns and prints on textiles are an easy way to add a splash of colour without the commitment of painting a wall.
Adding prints, bold colours, and shapes is pretty easy, all it takes is a throw pillow, a few colourful accents, and a print on a wall. Make your space trendy and cosy by incorporating playfully printed rugs around your bed or kitchen. Visit one of our favourites this season – Anthropologie on Regent Street for some unique prints you won't find anywhere else.
Anthropologie: WWW.ANTHROPOLOGIE.EU
COMPACT IS BACK
Statement pieces & storage are sweeping the nation. Across London old shipping containers, workshops, and garages are being transformed into shopping centres, office space, and apartments, meaning compact living is here to stay.
Apply this concept to your room by making the best use of your space. Make full use of your under-bed storage and add a statement piece of furniture like a bold chair or quirky bookshelves. This will make your Nido Student space feel bigger by adding a focal point to the room. If you're not sure where to get started, get some inspiration from The Lollipop Shoppe.
The Lollipop Shoppe: WWW.THELOLLIPOPSHOPPE.CO.UK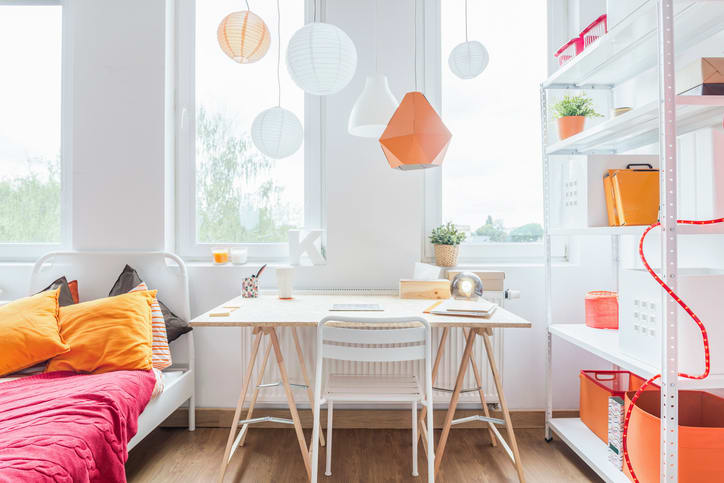 INDUSTRIAL ERA
Rough and raw pieces. This trend may not be much of a surprise as industrial style design can be seen all over the city in restaurants, bars, and hotels. The beauty of this trend is that pieces can be purchased brand new such as freestanding brass light fixtures or found at antique stores or markets.
We love the idea of finding inspiration in pieces that can be given a second life! Visit Freecycle or eBay for reclaimed furniture or signage to give your room that manufactured feel.
Freecycle: UK.FREECYCLE.ORG
Looking for some more furniture shops to explore or visit? No worries, we've got you covered. Below are a few of our favourite shops that are sure to inspire you: