Reading Time:
5
minutes
With the Christmas break over and done with, getting back into the swing of things as the upcoming term begins can be difficult. After a few weeks of over-indulging, it'll be early starts, late night library sessions and endless essays filling up your schedule very soon. Alongside the usual uni work, balancing your social life and health means there'll be a lot on your plate over the next few months.
Now that January's here, there's never been a better time for fresh starts and new beginnings. Whether you've got resolutions or not, you've probably heard new year, new you said more than a couple of times even at this early stage. Making positive changes doesn't have to involve ridiculous diets or unrealistic goals; there are plenty of apps tailored to student life that can help you to stay on top of things this term. We'll run through a selection of the best ones right here.
Quick Links
Wake up apps
Ugh. Early starts have now replaced the long lie-ins you enjoyed over Christmas. Trust us, we know that feeling all too well, and there's nothing that brings you back to reality quite like that first alarm of the new term.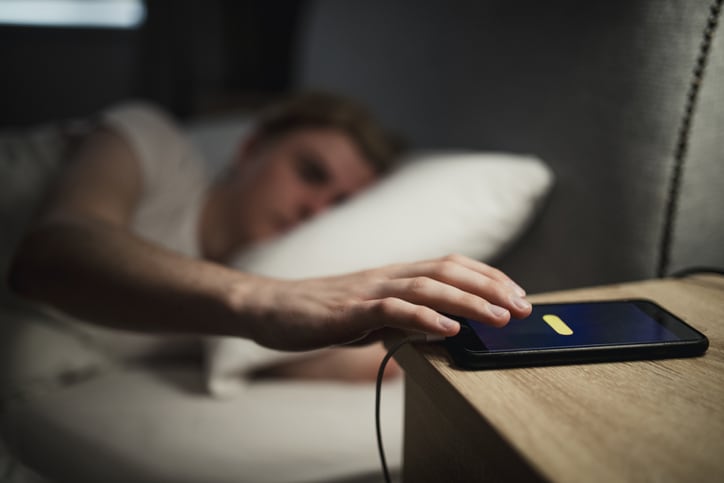 If you're prone to sleeping in and turning up late for lectures, then give the Alarmy: Sleep If U Can app a try. The somewhat-ominously titled app is great for those inclined to pressing snooze over and over again; you have to complete small tasks like taking photos of certain items before the alarm turns off. It'll even give you the latest weather updates so you can dress appropriately.
Student planner apps
Next up, staying on top of your schedule is going to be key to bossing the new term. Organise the next few months, save on paper and get reminders sent to your phone with one of the many popular planning apps out there right now.
Timetable is the go-to for a lot of students thanks to its clean, user-friendly interface that can be easily mapped onto your timetable. Elsewhere, My Class Schedule and Class Timetable go for spreadsheet-style layouts that are simple to use if you're looking to stock your schedule in a more traditional way.
Lecture capturing apps
If you're the kind of student constantly playing catch up by furiously jotting down notes and missing lecture slides, then there's a great range of lecture-capturing apps that can really help you out. Though recording lectures is nothing new, these inexpensive apps are great for catching up on any missed information, whether it's straight after the lecture's over or when revising for exams – and all without having to shell out on pricey recording equipment.
SoundNote allows iPad users to capture both audio and video, while Office Lens lets students snap a pic of a whiteboard, convert it to a PDF, Word or PowerPoint file and store the data via OneNote or OneDrive for later.
Citation app
Writing an essay is tough enough as it is, but having to make sure all the references are painstakingly checked and cited in the correct manner is an arduous task in itself. And considering how many marks you can drop through sloppy citations, it's something that needs to be done properly.
That's where the EasyBib app comes in. Simply scan the barcode of the book you wish to cite, and you'll have a reference in a variety of citation styles. An essential piece of technology that massively cuts down on the time it takes to finish your essays.
Revision and study apps
When it's time to revise, there are plenty of apps out there to help you out. StudyBlue offers up digital flashcards that you can create and share with course mates, while GoConqr lets students create revision charts, mind maps, notes and quizzes that can be shared around the world or in private study groups.
And if you find yourself procrastinating or getting distracted while working or revising then give the Forest app a go. When you need to stay focused on the task at hand, users set a time, plant a digital tree and crack on with their work. If you chance a sneaky glance at your phone before the time's up, then the tree you planted dies. The planet, and your productivity's loss. Oh well.
Health and wellbeing apps
Chances are, you ate a lot of festive food in front of the TV over the Christmas break and you're in need of a swift detox. Step up your healthy eating game with MealBoard, an app which lets you plan healthier meals, shopping trips and recipes based on what you have in the fridge.
Similarly, if you were a bit lethargic during your time away from uni, then get your pulse racing with a fitness app or two. There are loads out there, but our favourite is probably Zombies, Run! A fun fitness motivator that places you in the middle of a zombie outbreak, you run from marauding hordes of the infected, and it has an award-winning story for some added immersion too!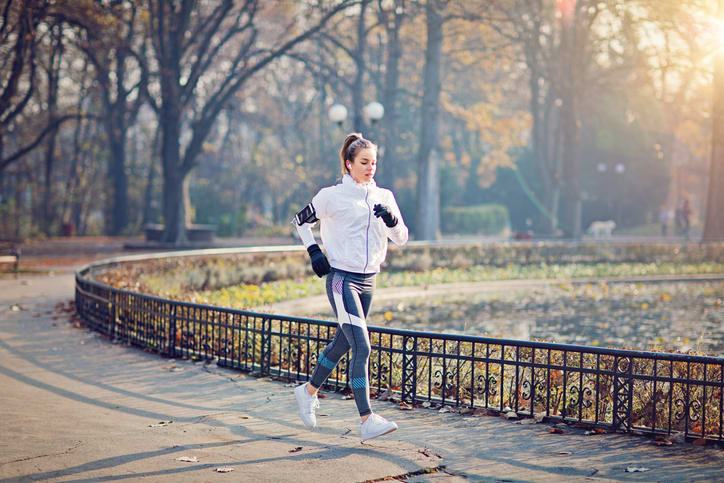 Apps for your next night out
And because we don't want this article to be one big buzzkill about coming back to uni after Christmas, we've not forgotten about your social life. Everyone knows the key to a great night out is knowing your limits, so it should be no surprise that there are plenty of apps to make sure you don't get too carried away.
First up, the WiseDrinking app details how much you've had, recommends an amount that's safe to drink, and clues you into where the nearest public transport is. It's an innovative app that uses your weight and height to calculate your blood alcohol content which helps provide a guideline of your consumption. There's also Alcohoot, an attachable breathalyser that should help with when to call it a night.
If you're looking for a student living experience that offers more, head over to the Nido Student website to see what properties are nearby or drop us a line on 0207 1000 100 for more information on our student residences.