Reading Time:
3
minutes
Copenhagen is one of the best places to take a summer dip or even a winter one – that's if you're feeling adventurous. Usually when the temperature drops, the last thing most of us think about, is going for a dip in the ocean. However, when it comes to most Danes, that is in fact what they do each winter, and in the past few years the popularity of this phenomenon has even spread worldwide. Most winter swims are combined with a visit to the sauna, which is why most of the recommendations in this blog post, also have saunas.
So, to get you started on your bathing adventure, here are our 5 top places to go swimming in Denmark – in any season.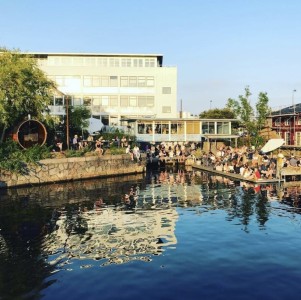 1. La Banchina is a walk-in restaurant and wine bar, where you can go for a nice swim and enjoy the warm sauna afterward. Their sauna is open from 10:00-21:00.
Address: Refshalevej 141, 1432 Copenhagen
Opening hours: 08:00-16:00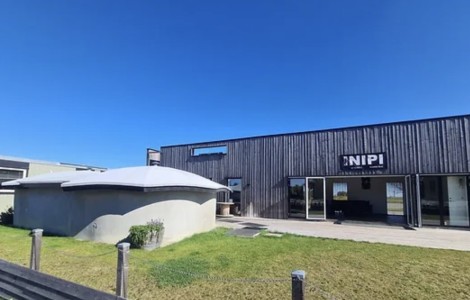 2. Inipi Saunagus is right by Amager Strandpark. Here you can go for a swim in nature's very own cold-water tank – lovely fresh seawater. On top of that, you can relax in the sauna, get a message or sit by the fireplace outside and enjoy the view. The Saunagus is only 150 DKK.
Address: Havkajakvej 8, 2300 Copenhagen
Opening hours: 10:00-19:00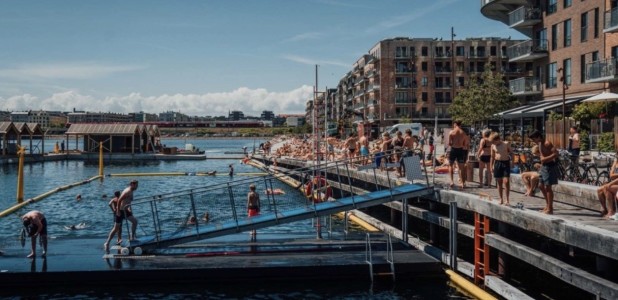 3. Islands Brygge Harbour Bath will open in January 2023 from 06:00-22:00. This harbour has plenty of swimming facilities, e.g. lap pools, children's pools & an area for springboard diving.
Address: Islands Brygge 14, 2300 Copenhagen S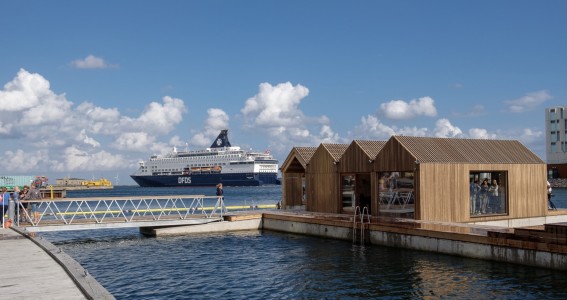 4. Sandkaj Badezone is a bathing zone in the new Nordhavn quarter, more specifically in the Århusgade quarter, where the promenade, cafes, and bathers create a wonderful atmosphere. It's a new, buzzing area, with new cafes and restaurants are still popping up.
Sandkaj badezone is open all year round and is part of the promenade in the newer part of town, the Århusgade quarter. In the summer it's a super popular spot to soak up the sun and swim in the harbour, while in the winter it is mostly brave winter bathers you'll find here.
Address: Sandkaj 27, 2150 Copenhagen
It's open all year around 24/7.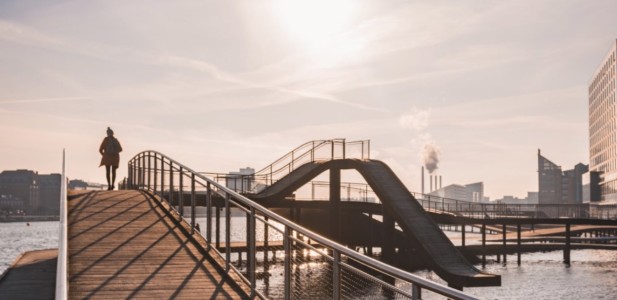 5. Kalvebod Bølge is a wave-shaped promenade split over several levels, stretching out into the harbour. Kalvebod Bølge is open all year round and right across from it, you'll find Islands Brygge.
The promenade also consists of smaller living areas and pools with opportunities for kayaking. You're able to store your kayak or if you dare, you can try the kayak slide or the kayak slalom course. If you do not own a kayak, it is possible to rent them.
It's open all year around 24/7.
So, dust off your bathing suit and get ready to visit these 5 amazing swimming places in Copenhagen.