Reading Time:
4
minutes
University libraries are great for studying in, but sometimes a change of scenery is just what you need when it comes to hitting the books. Whether they're too busy, too noisy or you find them a bit on the stuffy side, there are plenty of places in London aside from the library where you can work.
Instead of trying to find space in one of your campus' libraries, make the most of study time by going somewhere with good Wi-Fi, great coffee and plenty of power points to keep work sessions fully charged up. Let our guide to the best study cafes across the nation's capital point you to the places where you can sit down, get comfy with a coffee and work on those all-important assignments.
Relaxed and quiet, these Soho-based tea specialists offer plenty of chilled-out ambience alongside their 40+ varieties of chai! It's lovely and spacious too, so there's room for all your books, pads and laptop while you get your study on. The Wi-Fi is free as well, and with plenty of breakfast, brunch and lunch options, you can stay fuelled up on their delicious food while you're busy with your work.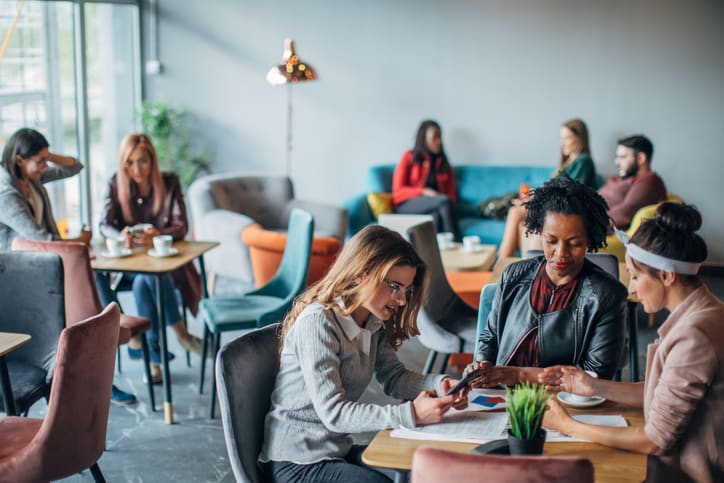 Plus, it stays open quite late, so if you're planning on putting the hours in, it's a great spot for longer sessions.
Tucked away in a Paperchase on Tottenham Court Road, this hip espresso bar is great for a jolt of caffeine with your workload. You'll find an excellent range of coffees, iced drinks and smoothies so the variety is tempting as it is plentiful. And with large windows that let in lots of natural light, and a nice amount of space to boot, it's impossible to feel cooped up even while you're knee-deep in lecture notes.
If you're looking for somewhere nicer than a crammed campus library for your group study sessions, then definitely give this a go!
Based in central London, this cosy and welcoming coffee shop provides high-quality coffee at a really great price, making it a top choice for the days when you're really putting the hours in. The staff and atmosphere are laid back so you can stay focused on getting your work done, while the tempting array of seasonal food on offer provide the best way to treat yourself after you've finished swotting up for your next seminar.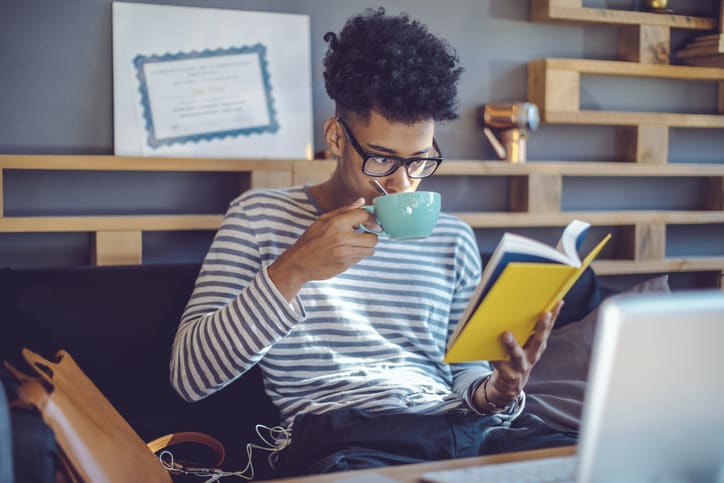 Tailor-made for those who need to get some work done, the tapping of laptop keyboards in this Central London coffee shop is a welcome sign that you can crack on with your coursework in peace. With free Wi-Fi and an array of power points, customers are free to stay as long as they like, and with so much locally produced coffee and food on offer, it's easy to spend a day here without even realising what time it is. Get here early for the best seat in the house and enjoy the casual atmosphere while you work.
In close proximity to a lot of the capital's unis, the Waterstones on Gower Street houses this coffee shop, which is a big hit with students. Convenient and comfortable, you'll find free Wi-Fi and an abundance of plug sockets, as well as a studious atmosphere that makes cracking on with work a breeze. Alternatively, we'd also recommend the branch inside the Putney Exchange on Putney High Street, which tends to be a little quieter – if you're having a group study session, then be sure to get one of the booths while you're there.
Situated in North London, this Islington coffeehouse gets busy on the weekends, but during the week it's nice and quiet, providing a chilled-out atmosphere that's free from distractions. And what's more, the coffee here really is superb, with a wide range of speciality stuff on offer from aeropress brews to espressos. And with a garden out back, it's good for al fresco work sessions when the weather's nice in the summer.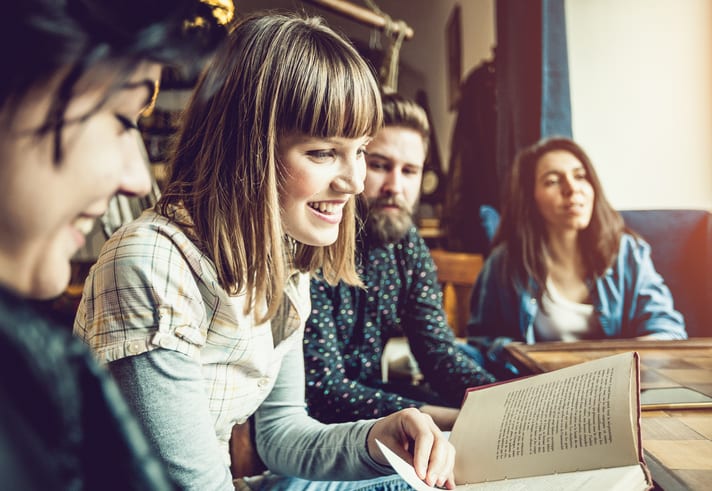 Another top spot for night owls, Hubbard & Bell is located in the lobby of The Hoxton Hotel, so while it does tend to get busy, the vibe is still pretty chill considering. Open til 2am through the week and 12am on Sundays, the seating is comfy, the coffee's great and there are more than enough power points for everyone there. Situated five minutes from Holborn station, it's right next to a great restaurant if you fancy treating yourself after getting through a long day of essays, coursework and lecture notes.
For this West London-located café, the clue is in the name, serving up delicious coffee and beer all day. With long benches instead of tables, it might not be for everyone, but the free Wi-Fi and plentiful power points definitely helps out if you're in a big group. Need more convincing? If you like your work buddies of the four-legged variety, it's dog-friendly too! Don't blame us if you end up getting distracted!
Possibly the most no-frills coffee spot on this list, Formative keeps things simple: coffee, pastries and a quiet, unassuming space for you to get on with your work in. If you're near Victoria Station and don't want to be disturbed while you're finishing up that PowerPoint, this is your new favourite place!
If you're looking for a student living experience that offers more, head over to the NIDO STUDENT SITE to see what properties are nearby or drop us a line on 0207 1000 100 for more information on our student residences.