Reading Time:
5
minutes
It goes without saying that university is a pricey undertaking. And, if you aren't careful with your cash, then it's often a case of counting the days until your next student loan comes in.
Thankfully, making a bit more money as a student is easier than ever. Whether you go for the traditional part-time route or something a little different, maintaining a healthy cash flow can help out with your living costs – as well as giving you a bit of disposable income in the process.
If you're worried about being strapped for cash while you're studying, then take a look at this list of ways to earn money as a student to keep your account looking good throughout the year.
1.     Bar and retail work
The obvious starting point to supplement your income as a student is finding a part-time job. Not only is the money you earn relatively steady, the work experience that's gained is valuable and looks great on your CV too.
Whether you opt for pulling pints or working in a shop, good part-time jobs might be hard to find, but they're well worth tracking down. Your university will list student jobs, but be quick, as these roles get snapped up pretty quickly. Alternatively, head to CV Library, upload your resume, and see what's out there.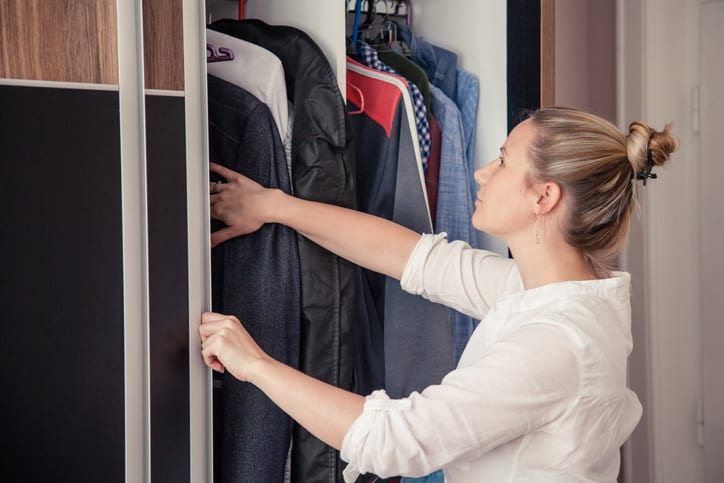 2.     Selling on eBay/Depop
When that student loan drops in, get ready for impulse spending and some serious buyer's remorse when you realise all the swag you've bought doesn't look as good as it did online. If you've missed out on returning the items, then there are other ways to get your money back (and potentially more).
eBay is the most popular way of turning unwanted items into cash. Plus, if you're savvy enough, then you can look at incoming trends to predict what will be big in the next few months and make a killing. It's somewhat risky, especially as a student, but if you buy early in bulk, you can clean up when the craze is in full swing.
Alternatively, Depop is proving big with those looking to flog old clothes. More straightforward than eBay, with an app that's a breeze to use, it takes less of a cut than eBay and is specifically geared towards getting rid of the garms you don't want anymore.
3.     Surveys
If you've some spare time, you might as well put it to use making a bit of money filling in online surveys. An increasingly popular method, there are loads of research companies out there looking to recruit new members across the globe to answer surveys and test new products.
For a few minutes' worth of filling in forms, you can make some money paid as cash or rewards. It's a small amount, but the more surveys you do, the more money you stand to make. If you're interested, a few of the better paid survey sites are: Toluna, LifePoints, InboxPounds, Onepoll, i-Say, Opinion Outpost, Panel Opinion, The Opinion Panel, and YouGov.
4.     Tutoring
If you've got the time, then putting some of that academic expertise to use is a nice way of keeping the bank balance in good health. For a start, it can be quite profitable, with lectures, lessons and sessions landing you in the region of around £10-35 an hour. Plus, you're no longer limited to face-to-face sessions (though that's still very much a possibility) since online tutoring sites are now a thing.
Udemy, for example, lets you create an online course on just about anything; each time someone signs up for it, you get paid! Elsewhere, Superprof and UK Tutors are good places to list your services; note your credentials and see if the offers start to come in!
5.     Become an extra
Whether you're looking to catapult your acting career or just fancy trying something different, doing a bit of work as an extra can be a nice earner. You barely have to do anything, and you can make around £60-80 a day for the trouble too!
Sites like Be On Screen can get you extra work, just be aware that they take a cut of your earnings, so make sure you ask what that is before you take on a job. And who knows, you might end up bumping into a famous face while you're there.
6.     Take part in university research
Keep an eye on your university email for opportunities to make a bit of extra money too; departments from across your institution are always on the lookout for students willing to take part in their research. You're often required to do something surprisingly easy, so you rarely have to exert yourself in exchange for cash, so it's well worth looking into.
And, through your participation, you might be taking part in some world-altering research in the process.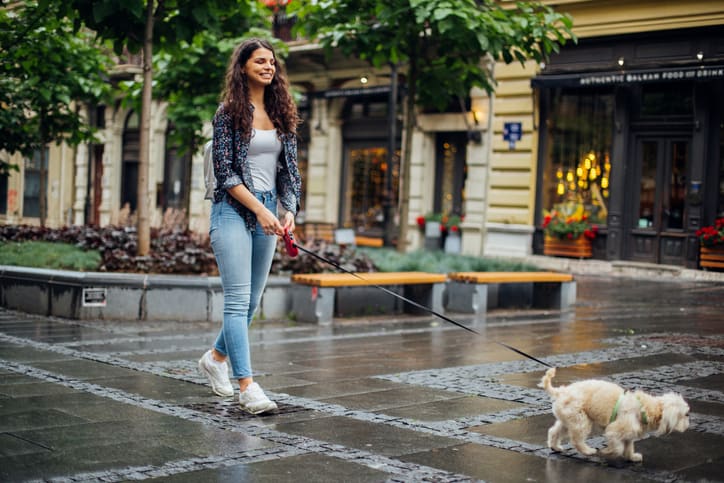 7.     Dog walking and sitting
We'd suggest babysitting, but let's face it, who doesn't want to look after a dog during their free time? Since your schedule should allow it, dog owners are always on the lookout for people to take care of their pets while they're at work. With rates coming in around £8 an hour, it's a decent way to make some extra cash, and you can get a bit of exercise along the way.
8.     Search the internet
Let's face it, you already do a lot of this anyway, so why not get paid for it? This no-effort example of money-making comes from Qmee.com, an add-on that rewards you for searching in Google, Bing or Yahoo. When you conduct a search there may be a few sponsored results alongside your normal search. These Qmee results have a cash reward attached, if you like the look of the reward then click it and collect your money – easy!
9.     Become a Content Creator
If you're the creative type, then why not get paid making things that people will watch, read or share? There are all sorts of ways to get started as a content creator nowadays, from blogging and hosting a podcast to creating a YouTube channel. Once you have the content, you can figure out ways to monetize your creations and reap the rewards.
Thanks to YouTube's Partner Program, you can now profit from making and uploading videos. For every 10,000 views, you'll receive a percentage of the advertising revenue collected. YouTube personalities are huge right now, so depending on how successful you are, you can seriously rake in the cash for all sorts of video content.
Also, the hugely popular TikTok can be also be used creatively to make money, too. From influencing and streaming quality live content to promoting your own ventures, TikTok is very commercial-friendly, making it possible to rake in a nice amount of cash if you know what you're doing.
If you're looking for a student living experience that offers more, head over to the NIDO STUDENT site or drop us a line on 0207 1000 100 for more information on our student residences.